Main content
Field work on Alp Suretta
location
Alp Suretta (GR)
check
Successfully realized
Seven highly motivated volunteers pitched in on Alp Suretta under a clear blue sky. They worked together with farmers to clear fields and remove emerging green growth, fallen timber and avalanche debris. The volunteers spent the night in a tent on scenic Alp Suretta. Lastly, the group built a gate to welcome future hikers, farmers and cattle.

The volunteers were enthusiastic and the farmers were grateful for their hard work. After enjoying some refreshing local products, the volunteers said goodbye and left with fond memories.
Impressions
arrow_left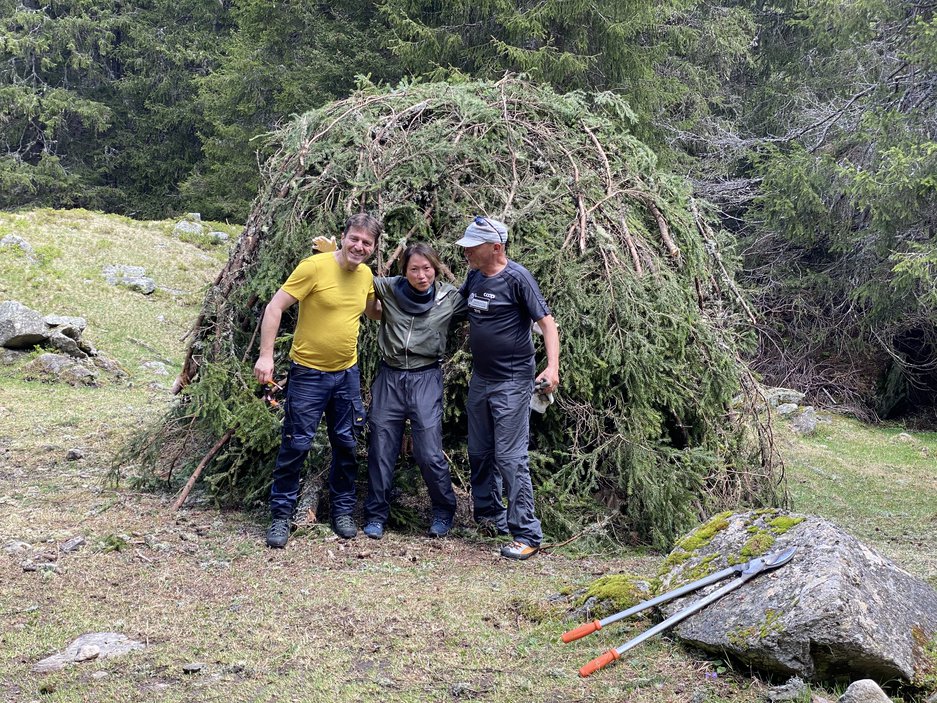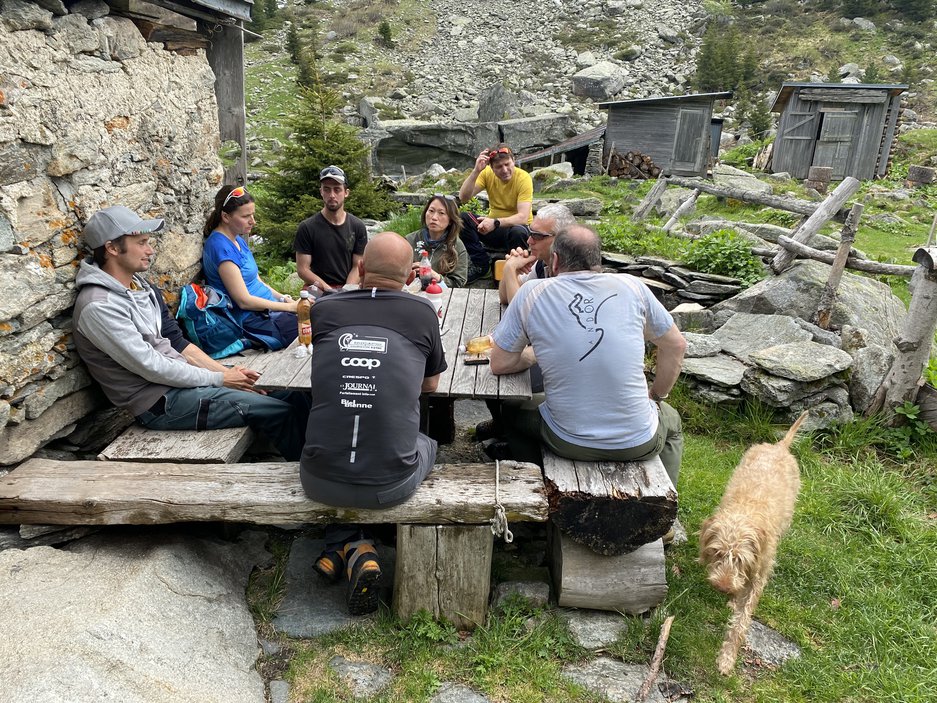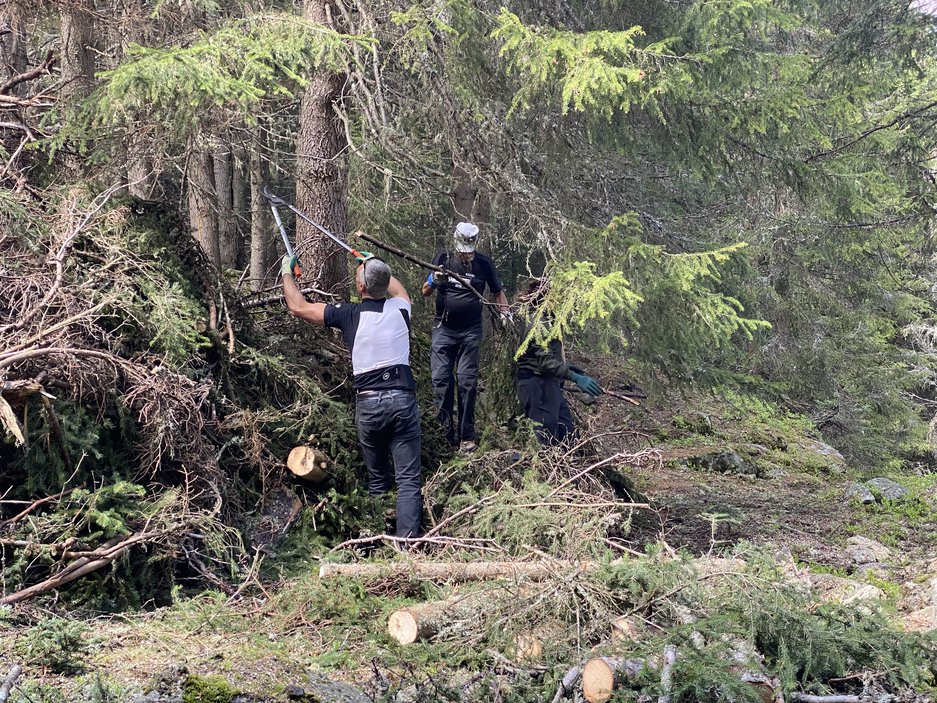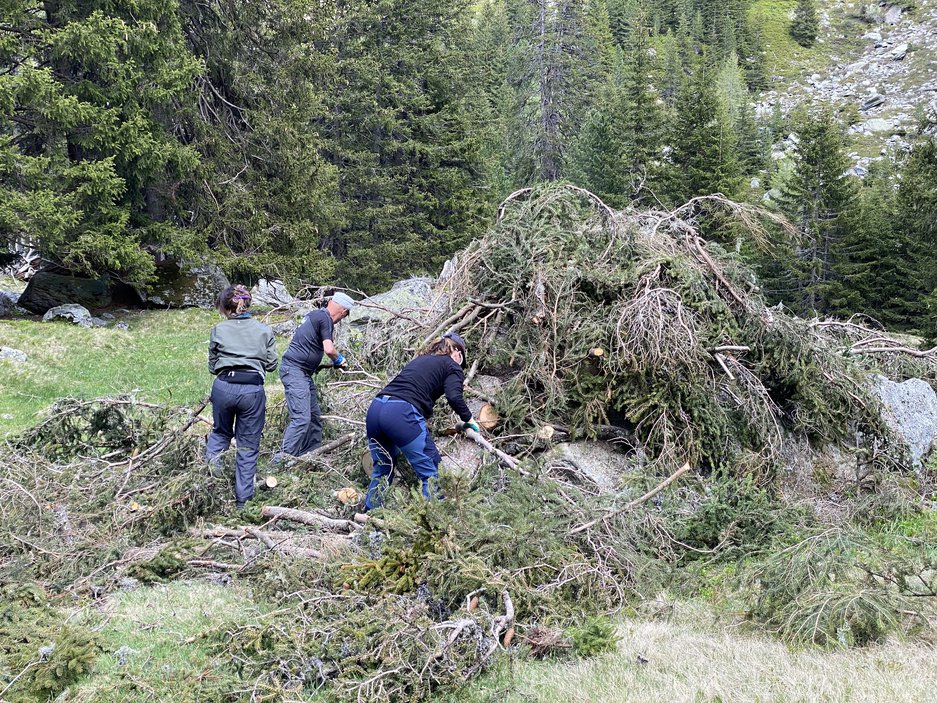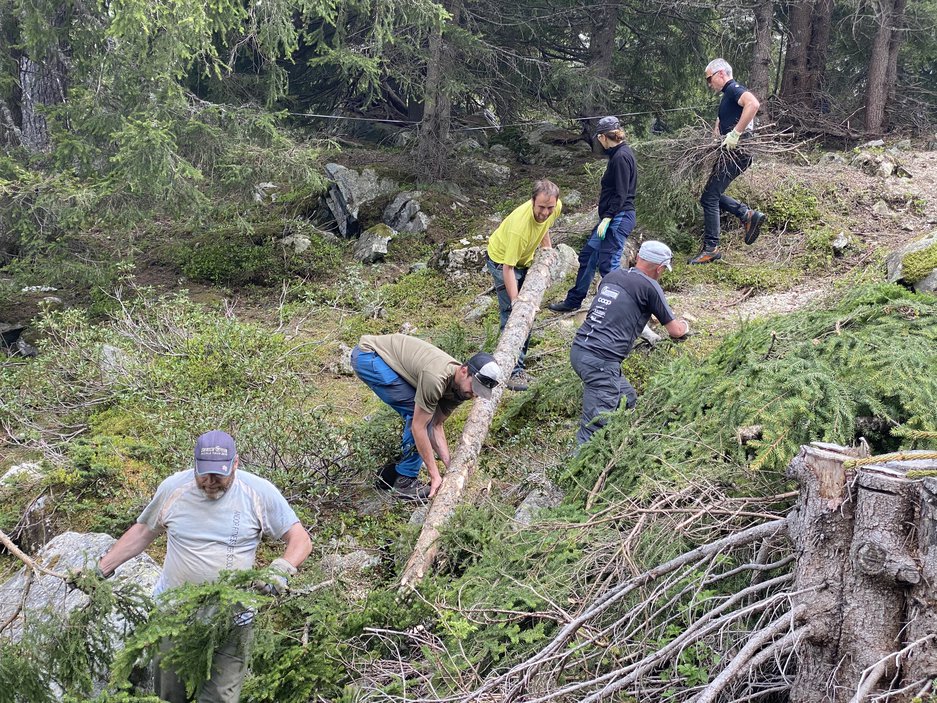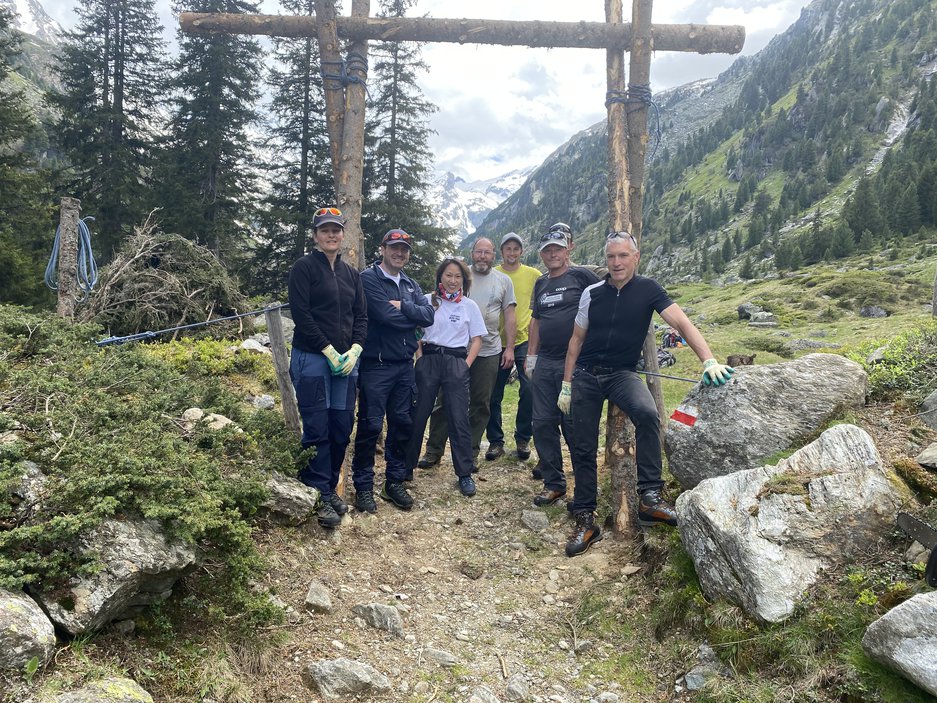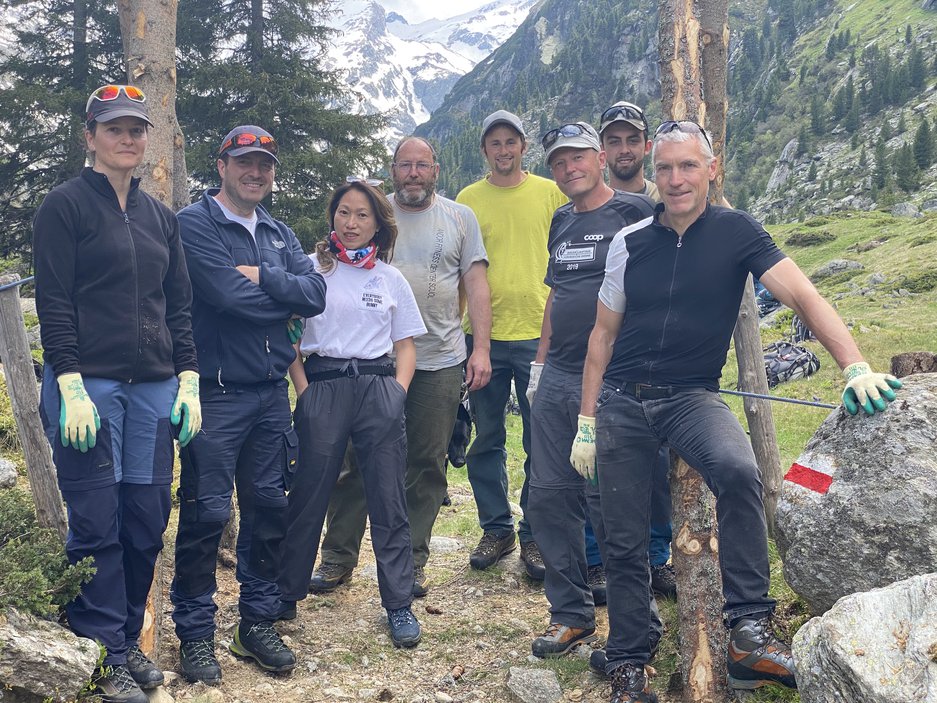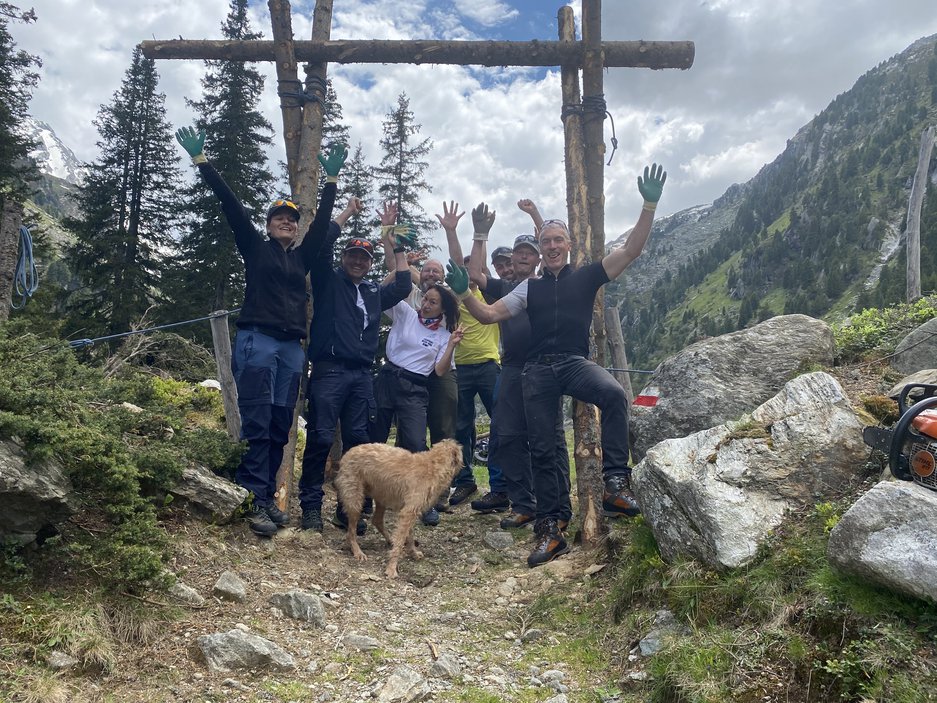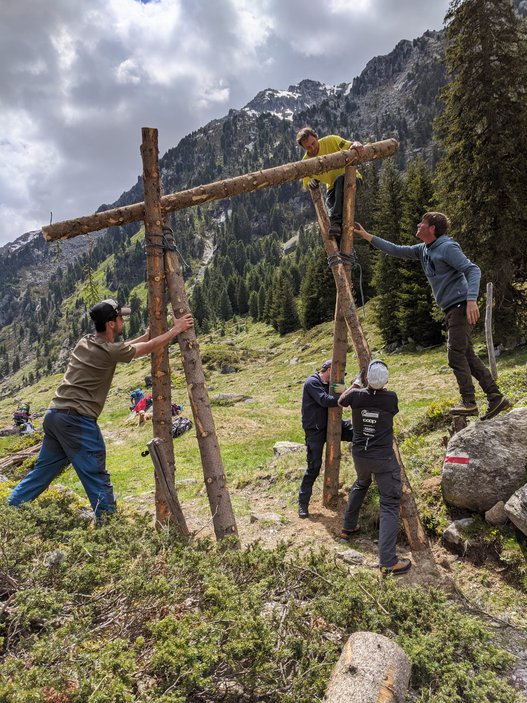 arrow_right
Our project partners
Naturpark Beverin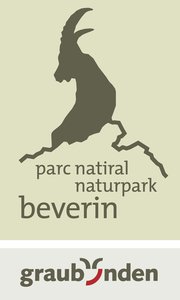 The area of the Beverin Nature Park stretches around the Piz Beverin, which is 2,998m above sea level. The park comprises four valleys as well as two culturally and linguistically distinct settlement areas. The park communities have joined forces to advance sustainable economic and social development. They work to preserve precious natural and cultural resources, strengthen the local economy and promote tourism close to nature.
Additional projects