Main content
About UBS Helpetica
Doing good through social engagement
In our country, there are many people who are keen to get involved in the interests of the common good and enjoy volunteering.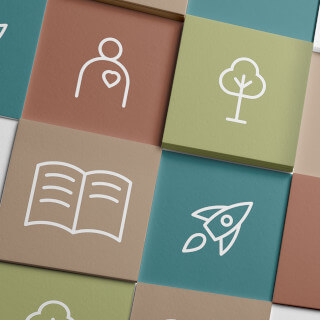 Sustainable, together and with a feel-good factor too.
On the other hand, there are many people with good sustainable project ideas who know where and why it would make good sense to volunteer.
UBS Helpetica offers these two groups a common platform. Simple, clear and uncomplicated.
In today's world in particular, where acting sustainably is becoming increasingly important, where even the smallest contribution makes a difference, we all realize that doing good is good for everyone. For us and the whole of Switzerland.
Look around you right now. There are so many exciting things to discover.
Do you have your own project idea? Just go for it! Submit it now.
As a non-profit organization you can take advantages from UBS Helpetica. If your current or planned volunteering activities meet the criteria, publication on UBS Helpetica will help you broaden your reach. You will also enjoy the benefits of the extensive UBS network. In other words, your projects will not only benefit from a great boost in publicity on our channels, but it's also free of charge.
The 17 UN goals for sustainable development aim to tackle the most pressing social and ecological challenges of our time by 2030. The ideas and projects sought through Helpetica should correspond to one of the 17 objectives that are relevant for Switzerland. With this and numerous other commitments, UBS is pursuing its aim of exercising social responsibility and making a sensible and sustainable contribution to Switzerland's future. Together with strong partners who ensure the relevant specialist expertise.
Our partners
UBS Helpetica is made possible through close collaboration with the Swiss Society for the Common Good, benevol Switzerland, Five up as well as with many charitable organizations.