Main content
850 kg of food for people affected by poverty
location
Grenchen, Winterthur, Zug, Bellinzona
check
Successfully realized
On 1 and 2 September, UBS Helpetica collected food on behalf of «Tischlein deck dich». A total of 850 kg of food was donated in front of UBS branches in Grenchen, Winterthur, Zug and Bellinzona for people in Switzerland affected by poverty.

Bettina Vetsch, head of collection points and a member of the management at «Tischlein deck dich», adds: «On behalf of Tischlein deck dich, I would like to thank you very much for this great campaign. Not only was around 850 kg of food collected, but the campaign also prompted some enriching encounters and discussions about food waste, about people affected by poverty in Switzerland, and about why UBS is committed to helping the community.»

Thanks to generous donations from passers-by and the efforts of the volunteers who signed up for the collection via UBS Helpetica, countless items of perfect, unrefrigerated, unopened food were received at the four locations. The food items will now be distributed by the «Tischlein deck dich» association to people affected by poverty throughout Switzerland.
Impressions
arrow_left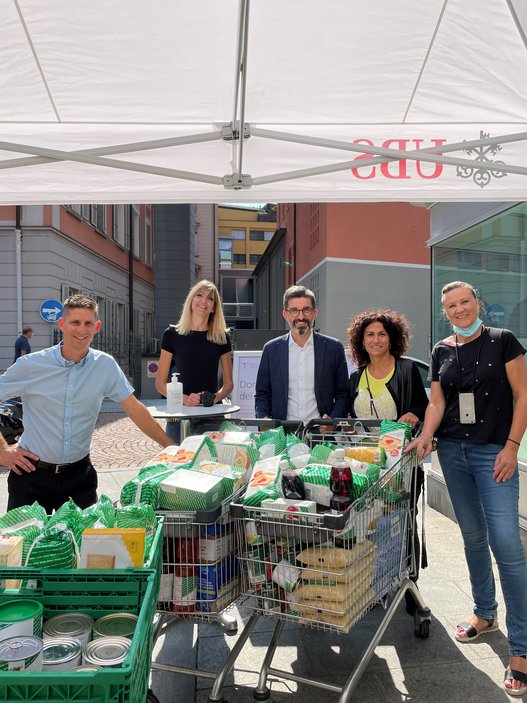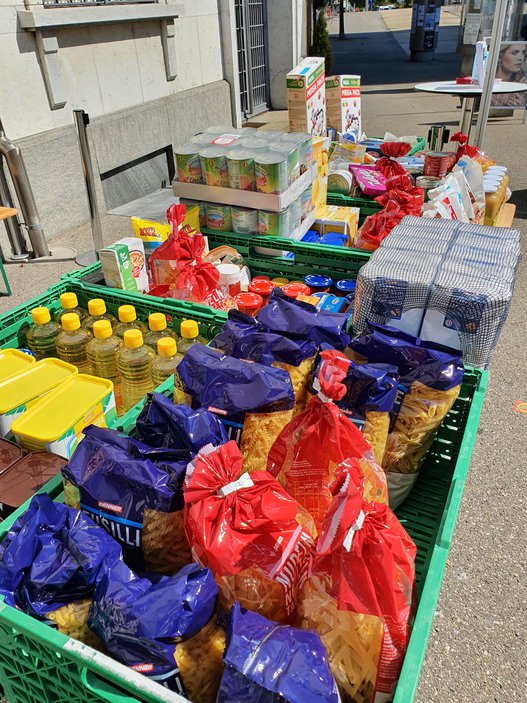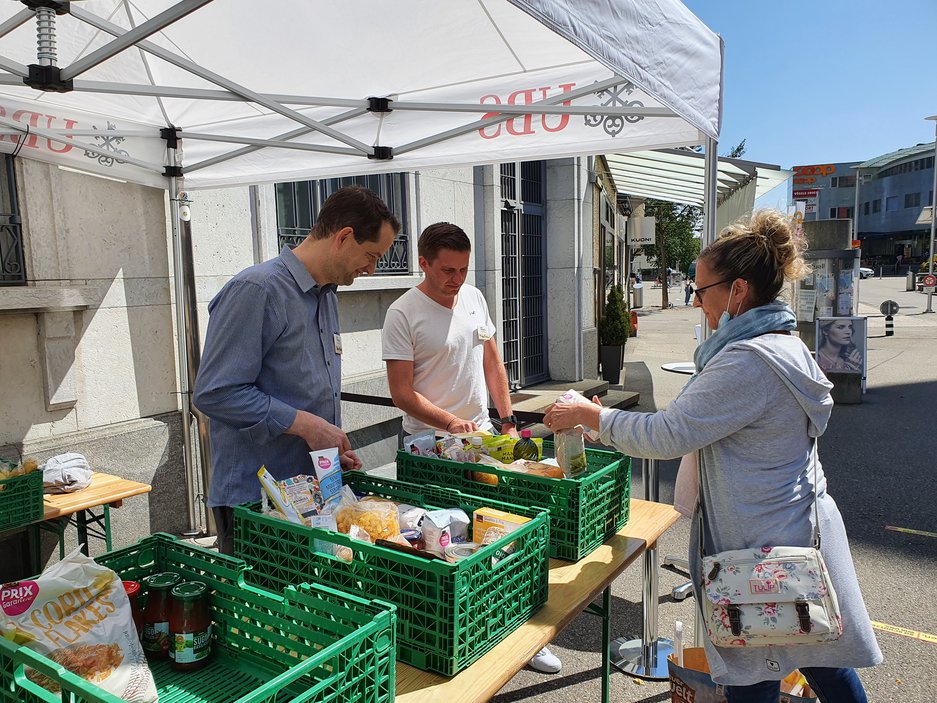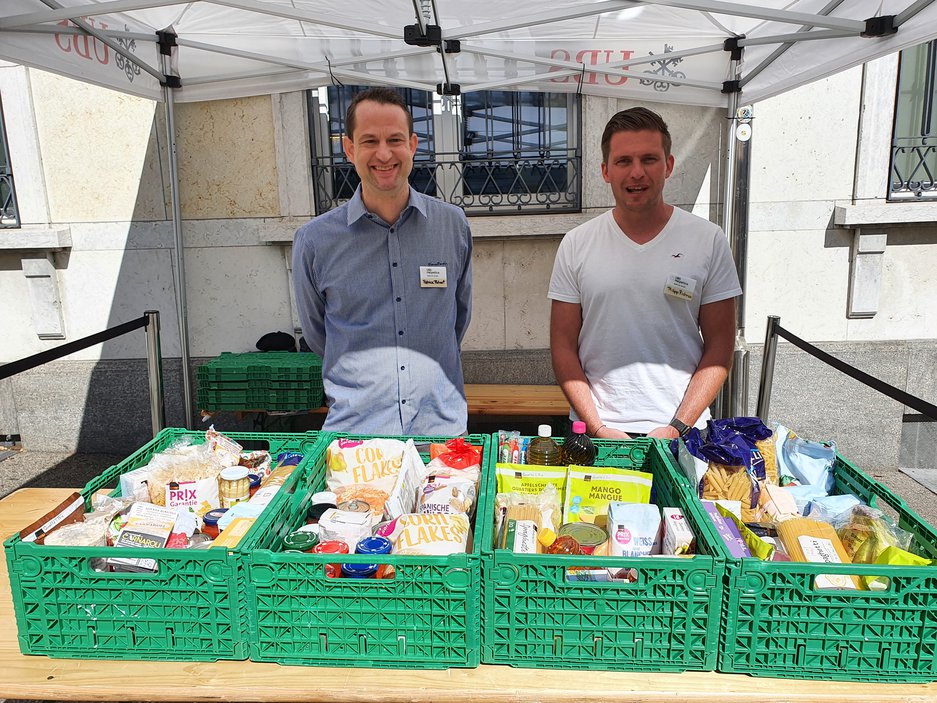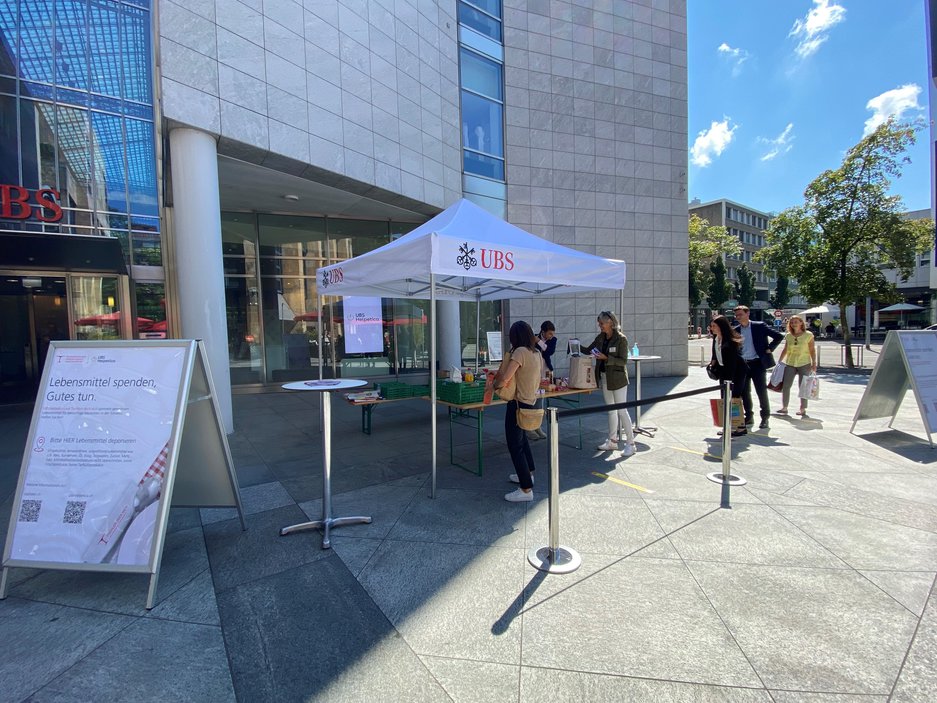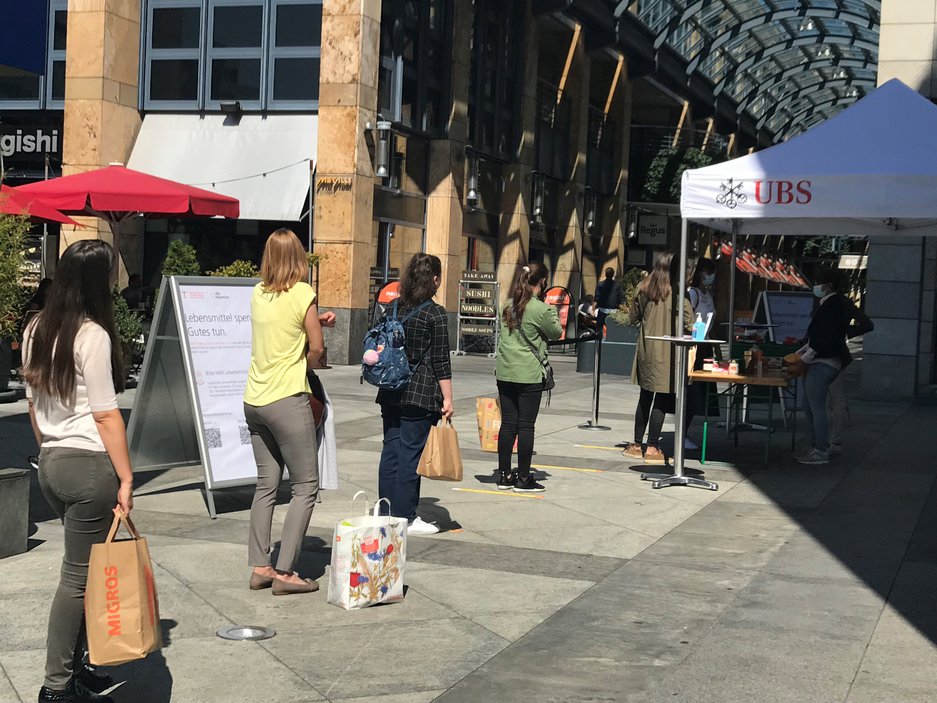 arrow_right
Our project partners
Tischlein deck dich

Tischlein deck dich saves food items from going to waste and distributes them to people affected by poverty throughout Switzerland and in Liechtenstein. We manage to give food to around 20,000 people in need each week at our 132 distribution points.
TDD's respectful approach to food items is a meaningful and environmentally sustainable contribution to society.

The organization Tischlein deck dich is an industry initiative characterized by its professionalism, commitment and common sense approach.
Additional projects