Main content
Crossing the Alps despite retinal disease
check
Successfully realized
Something that was Mario Kämpfen's big dream six months ago has now become reality: to walk from the Simplon Pass to Lake Maggiore – despite his handicap. Mario and his colleague Andreas suffer from the eye disease retinitis pigmentosa (retinal degeneration) and have severely impaired vision.
The project with the symbolic name "Wiitblick", which means vision in German, was advertised on UBS Helpetica in cooperation with the association "Blind-Jogging", which was responsible for the meticulous organization, overall planning and selection of dedicated helpers enthusiastic about running.
On four stages each lasting a day, the 90-km route led through alpine rose fields, alpine pastures and alpine settlements to the village of Simplon, then through the wild Gondo Gorge to Domodossola and on to Lake Maggiore. Mario, Andreas and their guides experienced pouring rain as well as hot sunshine. The arrival at their destination, the Lido Toce campsite, was a very emotional moment for everyone. The feelings of immense joy and happiness, mixed with a bit of pride, were infectious as the participants hugged each other after crossing the finish line.
Mario and Andreas hope that their achievement will encourage other people with disabilities to rise above themselves. Where there is a will, there is a way!
Generators of ideas: Mario
Impressions
arrow_left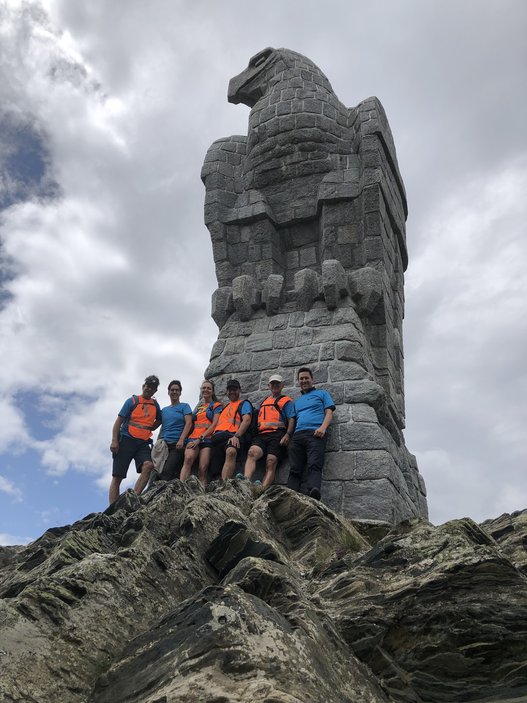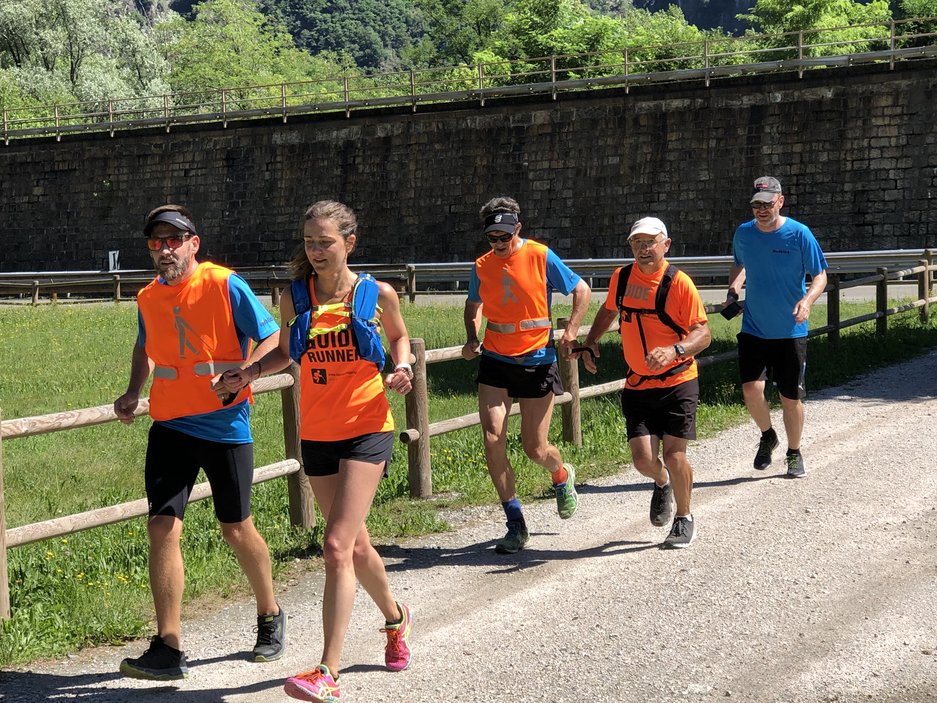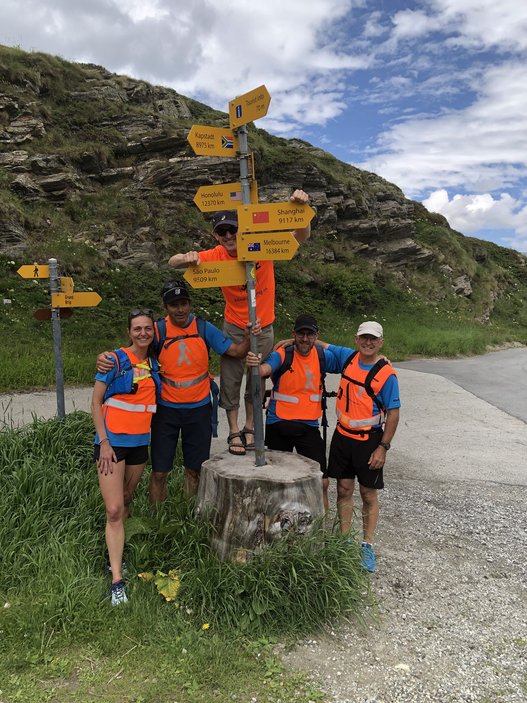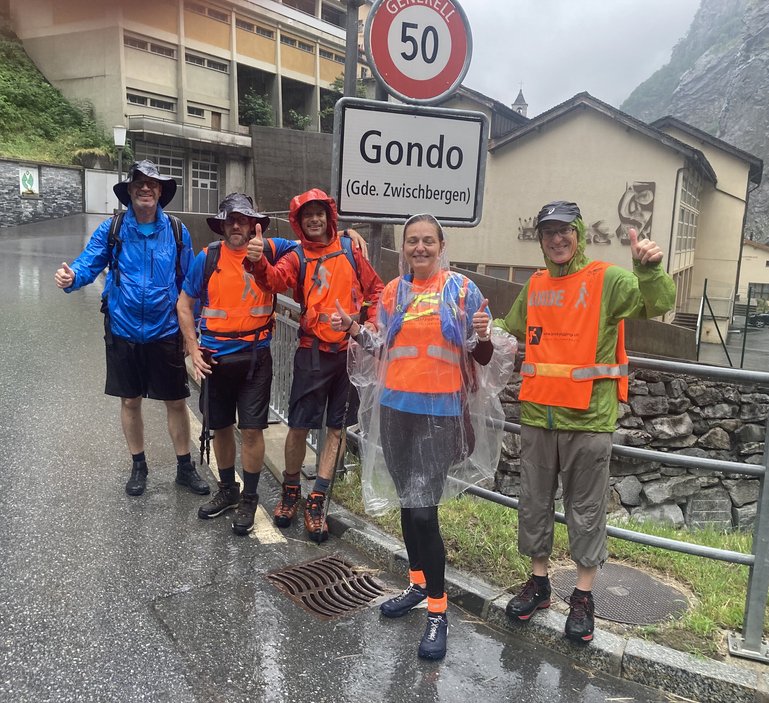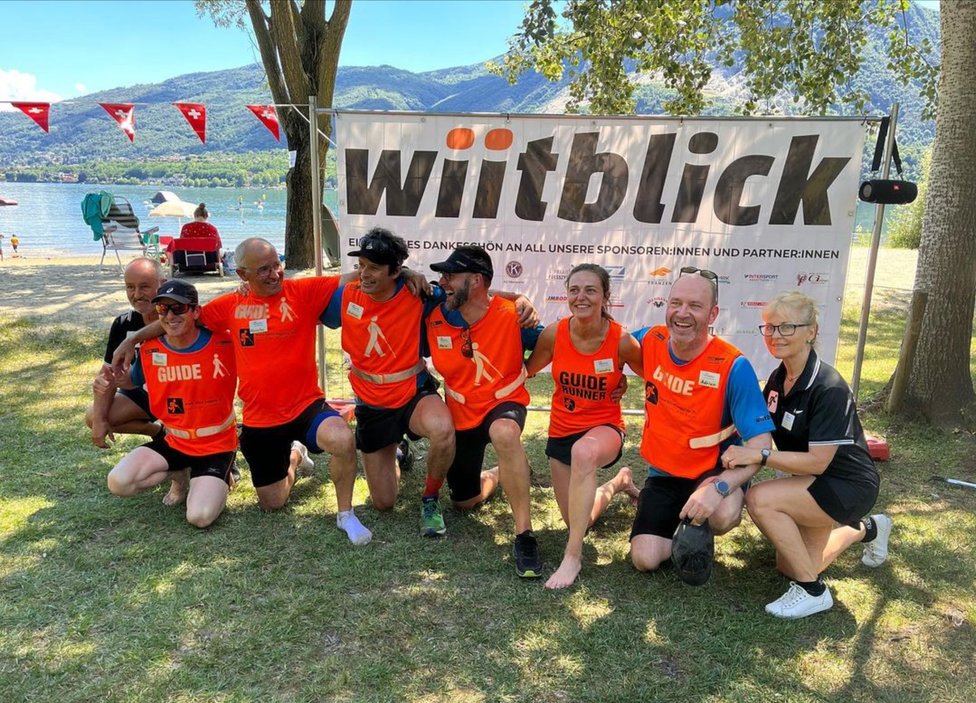 arrow_right
Our project partners
Blind-Jogging

The association "Blind-Jogging" oversees all running activities for the blind in Switzerland. It has branches in Basel, Bern, Lucerne, St. Gallen and Zurich. We coordinate voluntary jogging companions for visually impaired and blind people. Whether you're a beginner or a seasoned runner, everyone is welcome. Please spread the word to any visually impaired or blind people you know!
Additional projects