Main content
The connection to schools in Ticino
entrepreneurial
Entrepreneurship
It's important that contacts are maintained, but nonetheless important is to network: Together with schools, school administrators and teachers in Ticino, the youth shall be promoted. To accomplish this, they can benefit from the program "Personal Economics" of YES, where students deal with topics such as the economy, society and the environment.
The program is made up of various modules that can be chosen according to interest. For example, in the "Money Management" module, students learn to plan personal budgets and become aware of their role as consumers. Whereas in the "Job Application Process" module, they are prepared for the job search by practicing job interviews with experienced business people from the economy.
As part of an assignment, volunteers bring their own experiences from the world of work to the classroom and pass on their knowledge to the young people – shaping the future of tomorrow.
Duration:
Start: Immediately, until end of year 2022
Date: According to own possibilities, flexibly selectable
Duration: A few hours
Location:
To be determined individually
How it will work:
First interview with the responsible for the region of Ticino
By making use of the existing network:
Independent approach to potential schools/school administrations/teachers/etc.
If they are interested: establish contact between YES and the school's contact person.
Introduction:
An interview with the person responsible for the region of Ticino will take place, where you receive materials and discuss details.
You will receive factsheets, a presentation on acquisition and program materials.
Support:
The person responsible for Ticino will always be available for advice and support. Arrangements with this person are essential for the course of the project.
Tasks:
Networking with schools/school administrations/teachers/etc. in Ticino in order to promote the youth.
What you'll need:
The requirements for this assignment are a good network in the Canton of Ticino and strengths in the acquisition
If desired, a Volunteering assignment can be directly done in the correspondent school.
Note:
No special requirements needed
Links to further project tenders:
Project language
Italian, English
Our project partners
YES, Young Enterprise Switzerland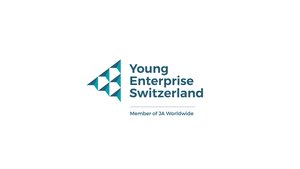 YES is an independent non-profit organisation and the leading provider of practice-oriented business and opinion education in Switzerland. Students engage with the interplay between business, society and environment. The goal is clear: the next generation should think and act entrepreneurially, engage in dialog, form well-founded opinions and take on responsibility. This is why volunteers from partner companies are involved with YES.
Please contact our expert partners directly by email or phone to clarify the details of your project assignment.
Implementation partners
Céline Meier
UBS Helpetica itself is not the organizer of the volunteer assignment offered on the platform. The assignment is carried out by the partner organization (club, association, etc.). UBS Helpetica merely provides the intermediary platform for advertising the assignment.