Main content
Sustainable business and living practices
entrepreneurial
Entrepreneurship
The Economy for the Common Good (ECG) is an association dedicated to establishing an alternative economic model beneficial for all. The ECG believes that economic activity should prioritize the wellbeing of people and the planet to help bring about a fairer, more sustainable economy. The organization prioritizes democratic values enshrined in law, such as human dignity, solidarity and social justice, environmental sustainability as well as transparency and co-determination. All members work on a voluntary basis.

The Basel Regional group is looking for volunteers, for example, to organize public film nights with a panel discussion, help manage social media channels or plan events to inform people about the Common Good Balance Sheet. Volunteers can help in several different areas according to their individual interests.
Duration:
90-minute meeting on the last Wednesday of every month.
Additional dates for projects will be set on an individual basis.
Additional volunteering wherever possible.
Location:
Online or in Aeschengraben in Basel.
How it will work:
The work will be organized after the first introductory meeting and is then carried out by volunteers under their own responsibility.
Over time, you will be able to acquire and use a great deal of knowledge and skills. You are sure to enjoy yourself; ECG volunteers are very friendly and appreciate the support they receive.
Introduction:
One-on-one meetings.
Individual onboarding and introduction.
Support:
A lot of information is already available on the ECG Wikipedia page. Regular meetups (regional and national) ensure that you are always learning new things.
You will usually work in a group. Other volunteers are always happy to help.
Votes often takes place online or over the phone.
Tasks:
You can plan your activities according to your interests and skills:
Holding teamwork-oriented, game-based workshops to encourage self-development and awareness of ECG values.
Organizing information events for companies.
Helping at future search conferences.
Establishing contacts at educational institutions.
Boosting our network in the region.
What you'll need:
The ECG needs proactive, forward-looking volunteers to help them lead the way to a better future for our planet. People passionate about changing things.
Communication will be in German.
Strong computer and internet skills preferred.
Volunteers are assigned to projects or focus projects based on their strengths, interests and suitability.
Our project partners
Economy for the Common Good (ECG)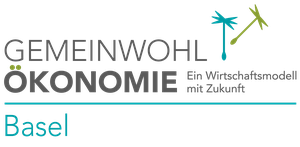 The Economy for the Common Good (ECG) advocates greater social and economic sustainability based on the values of human dignity, environmental responsibility, solidarity and social justice. The ECG is reliant on the work of its many volunteers.
Please contact our expert partners directly by email or phone to clarify the details of your project assignment.
Implementation partners
Monika Keller
Co-coordinator Basel
079 624 26 38