Main content
Using money sustainably
entrepreneurial
Entrepreneurship
The Association for the Promotion of the Economy for the Common Good (ECG) Switzerland is committed to sustainable business practices based on the values of human dignity, ecological responsibility, solidarity, social justice, democratic co-determination and transparency.

Part of the approach of the Economy for the Common Good is to give active and interested parties the tools and knowledge to help them commit to using their financial resources sustainably and democratically. The seminar "Money and Democracy" by Pioneers of Change + Christian Felber and specific guidelines both serve this purpose. A series of webinars is planned together with the creation of web-based documents. We are looking for volunteers who want to work on the new concept and contribute their knowledge within the framework of the Association for the Promotion of the Economy for the Common Good Switzerland, which is part of the international movement "Economy for the Common Good."
Duration:
As needed and according to availability.
Location:
Virtual.
How it will work:
Interested persons should register with the ECG Association using the registration button.
Next steps will be agreed with the team of the "Consumption" focus group within ECG Switzerland.
Introduction:
Detailed introduction to the concept, activity, structures and resources of the ECG and its tasks.
Support:
By agreement with the volunteer.
Tasks:
Assistance with the new concept.
Co-evolution of the new offer within the ECG Switzerland.
Joint implementation of the new offer within the team.
Ongoing development and evaluation.
What you'll need:
An interest in the alternative model of the Economy for the Common Good.
Knowledge in the fields of finance / banking / insurance and, optionally, how to network.
Good knowledge of the political and especially financial situation in Switzerland.
Project language
German, English
Our project partners
Association Economy for the Common Good Switzerland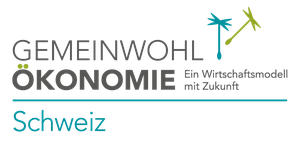 The Economy for the Common Good (ECG) advocates greater social and economic sustainability based on the values of human dignity, environmental responsibility, solidarity and social justice. The ECG is reliant on the work of its many volunteers.
Please contact our expert partners directly by email or phone to clarify the details of your project assignment.
Implementation partners
Gaby Belz
076 391 48 42
UBS Helpetica itself is not the organizer of the volunteer assignment offered on the platform. The assignment is carried out by the partner organization (club, association, etc.). UBS Helpetica merely provides the intermediary platform for advertising the assignment.