Main content
developing strategies
entrepreneurial
Entrepreneurship
The aim of this project is to enable the charity association Tel 143 – Dargebotene Hand Nordwest ("Helping Hand Northwest") to locate new sponsors and volunteers and to promote its existing connections. As Tel143 is entirely dependent on donations, it must find new sponsors and volunteer listeners, and promote its existing connections. Your help will be important to the long-term success of our mission.
How it will work:
This depends on your creativity, skills and availability
Introduction and supervision:
As part of our collaborative work, you will be supported and guided by staff at our Biel/Bienne branch located in north–west Switzerland. You can also take advantage of the facilities and utilities available at the branch to bring your ideas and strategies to life.
Tasks:
Developing new fundraising strategies in line with the values of Tel143
Finding new partners
Developing and maintaining our relationships with existing contacts and partners
Requirements:
German is required, fluency in French is an asset in our regional branch
Volunteers and required to maintain the professional confidentiality of Tel143
Project language
German, French
Our project partners
Tel143 - Die Dargebotene Hand Nordwest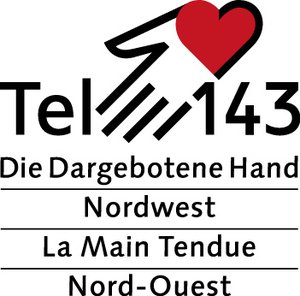 Tel143 – Die Dargebotene Hand is an easily accessible point of contact that provides emotional support to people in Switzerland and Liechtenstein. Anonymous, confidential, free. Help is available 24/7 via phone, email or chat.
Please contact our expert partners directly by email or phone to clarify the details of your project assignment.
Implementation partners
Christophe Amstutz
Director

Tel: +41 32 322 08 38