Main content
Become a ROCKYOURLIFE! trainer
location
Basel, Bern, Chur, Fribourg, Lausanne, Lugano, Lucerne, St. Gallen, Winterthur or Zurich
Students in Switzerland are required to prepare a suitable follow-up at age 14 for what they plan to do after they graduate high school. This is a tall order assignment: around 13% of students fail to develop an immediate plan for what they intend to do after they complete their compulsory schooling. This in spite of the fact that there are more vacant apprenticeships than school leavers.

The ROCKYOURLIFE! mentoring program offers one-to-one support and facilitates mentoring relationships between equals, giving all young people the same chance to develop their professional potential.

Do you want to make a valuable contribution by helping young people to foster their talents, regardless of their socioeconomic background?
As a ROCKYOURLIFE! (RYL!) trainer you will be supporting mentors and their mentees (tandems) with career guidance and in developing their potential Become a ROCKYOURLIFE! trainer and expand your social and training skills while assisting our mentoring tandem on their journey.
Duration:
ROCKYOURLIFE! Training course: 12 days
Assignment as a RYL! trainer: 4–7 days per year.
Location:
The RYL! training session is held in Bern.
Assignment locations as an RYL! trainer, depending on your availability, are:
Basel, Bern, Chur, Fribourg, Lausanne, Lugano, Lucerne, St. Gallen, Winterthur or Zurich
How it will work:
Each assignment is organized by one of the local associations in cooperation with the umbrella organization RYL! Switzerland.
A schedule is created at the start of each mentoring year, and the training days are distributed among the RYL! trainers.
Each trainer oversees an average of about four to seven training days per year.
Four weeks before the assignment, the local association will contact the trainers to prepare the training day.
Where possible, the training sessions will held on site at the respective location. If this is not possible, training can also be conducted online.
The maximum group size per training session is 10 mentoring tandems (20 people).
Introduction:
Training as an RYL! trainer is covered in four training blocks over three days. The RYL! training takes place in Bern.
Some training days are held online as a practice exercise. The training session will also include a mandatory training day that will cover the treatment of unaccompanied under-age asylum seekers, who also attend the RYL! training program.
Support:
You will be supported by RYL! trainers from the RYL! Switzerland umbrella organization.
RYL! Switzerland organizes exchanges within the trainer community, provides feedback and assists you in your individual further development.
Tasks:
As an RYL! trainer you will lead the training days independently, while accompanying and supporting our mentoring tandems in their professional orientation.
The mentoring tandem programs are organized by the respective local association.
Topics covered during the mentoring training days include:
relationship building, communication, assessing potential, preparing job applications and holding mock job interviews.
As an RYL! trainer, you will be responsible for implementing the training. Training materials are provided.
Your task is to ensure a good group dynamic, and to engage and empower mentoring pairs to get the most out of their tandem.
What you'll need:
Openness
Curiosity
Empathy
Enthusiasm
Strong social skills
You enjoy speaking before a group and overseeing group activities
Note:
German
French or Italian are welcome as additional languages
Project language
German, French, Italian
Our project partners
ROCK YOUR LIFE! Switzerland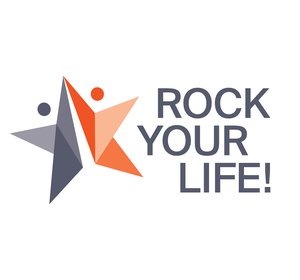 ROCK YOUR LIFE! Switzerland is a network of ten local associations made up of young adult volunteers, motivated young people, and responsible companies who work with the ROCKYOURLIFE! Switzerland GmbH umbrella organization. Together, we are committed to providing greater educational justice and equal opportunities, because every young person deserves a fair chance.
Please contact our expert partners directly by email or phone to clarify the details of your project assignment.
UBS Helpetica itself is not the organizer of the volunteer assignment offered on the platform. The assignment is carried out by the partner organization (club, association, etc.). UBS Helpetica merely provides the intermediary platform for advertising the assignment.