Nature conservation in Neeracherried
The Neeracherried is a natural habitat for countless animals and plants – it contains populations of national importance and has more than 450 documented plant species. But these native populations are being increasingly threatened by invasive plants that have been introduced to the region. Unless we take measures to protect them, newcomers like golden rod could completely overwhelm weaker native species like orchids.
It is not enough to regularly mow the reed meadows. The only way to preserve biodiversity effectively is by pulling out invasive plants by their roots.
Current project status
1 spaceis still free (out of a total of 17)
11 daysremaining until (registration deadline)
Duration:
Full day, Thursday, 26. October 2023
Location:
Neeracherried, meeting point at BirdLife Nature Center, Neeracherried
How it will work:
9:00 a.m.: Welcome and distribution of equipment
9:10 a.m.: Walk to the site, description of the work
9:30 a.m.: Rooting out of invasive plants and problem weeds
12:00 noon: Lunch break (bring your own picnic!)
1:00 p.m.: Rooting out of invasive plants and problem weeds
3:45 p.m.: An hour-long guided tour of the natural surroundings
5:00 p.m.: End of conservation action
(You can change clothes in the center before you go home)
Introduction:
Experienced guides explain on site what needs to be done. They point out which plant species need to be weeded and oversee the work.
Tasks:
Rooting out non-native plants and problem weeds in an effort to conserve nature
Requirements:
You enjoy working outdoors
Physical fitness for outdoor work
What you'll need:
Hiking boots
Weather-suitable, long clothing that protects against scratches
Sunscreen
Garden gloves
A change of clothes and shoes
Your own food
Note:
If you suffer from allergies to pollen or plants, you may want to use anti-allergy medication.
Meeting point
BirdLife-Naturzentrum Neeracherried
Dielsdorferstrasse 13
8173 Neerach
When
26.10.2023
09:00 - 17:00 o'clock
Our project partner:
BirdLife Schweiz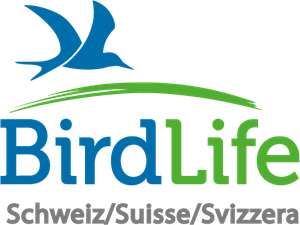 With 67,000 members, BirdLife Switzerland is one of the largest nature conservation organizations in Switzerland. The network brings together 440 local nature conservation associations, 19 cantonal associations and two national organizations. Their members are all members of BirdLife Switzerland