Main content
Cleaning day in the Pfyn Forest
Unfortunately the forest of Pfyn/Finges nature reserve is still being abused by many people to conveniently and cheaply dispose of their rubbish!

The cleaning day is intended to draw attention to this abuse. With the support of campaigns and voluntary helpers, we clear out refuse in various places in Pfyn/Finges Nature Reserve.

Commit yourself for a day long and help us to keep our park clean.
Duration:
Saturday, 15. April 2023
8:45 a.m. to 1:30 p.m.
Location:
Regional Nature Park Pfyn-Finges, Salgesch
Meeting Point: Train station Leuk, Bahnhofstrasse, 3952 Leuk (in front of the tourism office)
How it will work:
The meeting point is at the train station in Leuk (in front of the tourism office).There you will be welcomed by a Park employee.
The participants will walk on different paths and collect garbage.
Afterwards we thank you with a meal and selected wines from our partner companies. Children will receive a little surprise.
Please bring your own snack for the morning (food and drink).
Introduction:
The introduction takes place on site.
The material is provided on site by the nature park.
Support:
Volunteers are supervised on site by Park staff.
Tasks:
Collecting and disposing waste.
What you'll need:
No previous experience is necessary.
Only desire to work in nature and moderate physical fitness are required.
Terms of use:
Weather appropriate clothing (sun or rain protection)
Long trousers and arm-length top
Sturdy work shoes, which may get dirty
Snack for the morning (food and drink)

When
15.04.2023
08:45 - 13:30 Uhr
Project language
German, French, English
Our project partners
Parc Naturel Pfyn-Finges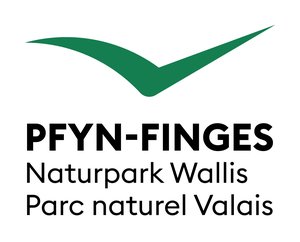 Twelve nature park communities have received the Regional Nature Park of National Importance Award for their unique and outstanding natural and landscape values. They want to preserve and enhance the traditional cultural and natural landscapes, to promote development of the economy fit for their grandchildren and sensitise and educate their inhabitants.
Please contact our expert partners directly by email or phone to clarify the details of your project assignment.
Implementation partners
Emilie Berberat
e.berberat@pfyn-finges.ch

Telephone +41 27 452 60 60
UBS Helpetica itself is not the organizer of the volunteer assignment offered on the platform. The assignment is carried out by the partner organization (club, association, etc.). UBS Helpetica merely provides the intermediary platform for advertising the assignment.